Optimal Human Nutrition (OHN) falls under a newer area of health called Ancestral or Evolutionary or Paleo – biology, metabolism, health concepts that are based on our immediate, ancestral or hunter-gatherer forbears, integrated with current scientific knowledge & data from clinical disease research in cardiovascular, celiac, diabetes, cardiometabolic, cancer and autoimmune disorders.
It as though we "forgot" what to eat…
The last 10,000 years were pivotal for the human race.  We adapted from small tribes of humans who were mostly nomadic hunter-gatherers.  As ancient man's population grew, weather & climate shifted, humans developed agriculture as a means to feed growing populations which supports more settled living… Urbanization began.
Fast forward through history – the majority of humans live in an urban setting with no need to gather & hunt or dig in the soil to grow food.  Physical activity is not a requirement to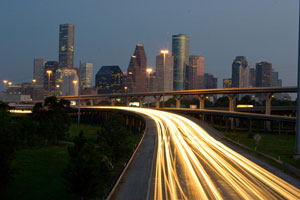 survive. Shopping, office & factory work & various relatively sedentary activities make up the majority of our lives.  We are "kids in a candy store"- we have access to virtually ANY kind of "food" we might desire.  We are no longer connected to the change of the seasons or our ancestral traditions or foods.  We have "forgotten" thousands of years of hard learned knowledge of what to eat, how to live and hunt and what foods are best to grow.  And yet…
Civilization/urbanization has provided a fertile environment for the development of science, art & technology…. to become more than bands of humans just surviving…. We have the ability to control much of our environment.  And yet, we have forgotten what we need to do to be fully healthy.  It's time to re-discover ourselves – integrating all we have learned in the modern world with the ancestral wisdom of our past ….
These concepts, at their most basic:
"Modern" human health

needs

are no different than our immediate ancestors who lived a very different, more rugged, life.  They had a very different dietary substrate for their nutrition and their lives

required

physical activity.
Agriculture is a very recent "invention" in human history and the agrarian diet (high grain/legumes & high carb) is actually "at cause" for our lack of health.
As hunter-gatherers, for much of our species history – humans survived on an animal based diet, supplemented by certain plant products. The current scientific knowledge base (human biology, metabolism, biochemistry & physiology) directly supports these ancestral or "Paleo"/evolutionary biological concepts.
Healthy animal fats: saturated, mono unsaturated and omega 3 and 6 must be balanced in our diet to achieve long term health.
The majority of our essential nutrients (vitamin B12, A retinol, D, K2, E, Omega 3, 6, CLA, heme- iron – to name a few) are found primarily in animal sources.
Healthy plant foods,

low

in starches – complete the nutrient base.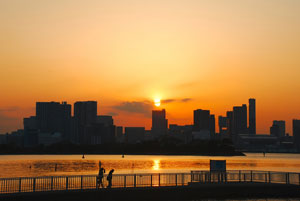 OHN is the distillation of data & knowledge from the fields of biology, metabolism, nutrition, botany, human physiology, comparative anatomy, archeology, anthropology, vertebrate natural history, and the most current medical/clinical research.  OHN was designed to address the biochemical basis of health & disease.  It is a clear and direct healthy nutritional base that ANYONE can begin with to address completely healthy eating… to minimize toxic foods, maximize nutrient density & the bio-availability of those nutrients.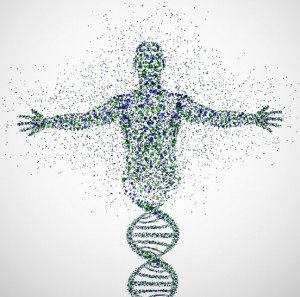 Each of us is a mixture of all of our ancestors, so our individual nutritional needs may vary somewhat, according to our genetics …. AND WE ARE ALL Homo sapiens who require the same essential nutrients. From a simple basic and balanced nutritional starting point, OHN – one can then adapt & modify, accordingly, as the body recovers from a lifetime of malnutrition….. while adhering to the most basic health concept: "First, Do NO Harm".
The OHN is a low carbohydrate/no grain, high healthy animal fat (saturated, mono unsaturated with balance Omega 6/3 ratios), moderate high quality protein and vegetable nutritional program.  It is direct, simple & effective.  It is the most biologically appropriate nutriton for the human species.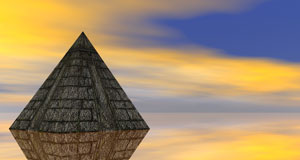 To complete the entire picture for Optimal Human Health & Performance:
Optimal Human Performance (OHP) addresses the entire realm of essentials that ALL Homo sapiens require to be healthy – if you will, a "Pyramid" approach.
This pyramid of health is directly based upon a well-established pyramid – Maslow's hierarchy of needs.  OHP incorporates these concepts, as the fundamentals of Optimal Human Health & Performance.
Nutrition – OHN is the base of the pyramid, the foundation.  Without healthy nutrition – everything else is palliative.
Sleep, rest & recovery – are required.  Drugs, meditation and force of will are not enough.
Physical activity – is absolutely necessary.  But we do not need to be marathoners or body builders.
Social interaction & activity – humans are truly hardwired to be social.  Starting with the most basic relationships of friendship and sexual partnering to family affiliation, on up to larger social groupings – balancing these relationships is integral to individual health.
The drive to be more than we are – the drive for self-actualization. With our fundamental needs met, with our biological health optimized, we can now support the pinnacle of what it means to be human – to become the best we can be – Optimal Human Performance.
Step by step, building the foundation for Optimal Human Health & Performance – by addressing the biological essentials of the Human species.