We have become a nation that expects illness – so much so that the concept of being well is now considered a "revolution".   We labeled individuals by their illness:  she's a diabetic, he's a cardiac, and he's a cancer survivor.  The insidious nature of this mentality is that we feel powerless, that illness is inevitable, just a game of genetic roulette or bad luck.  And, frankly, based on the health trends of the past 50-70 years – what else would one expect?!
The percentage of Americans who took at least one prescription drug in the past month increased from 44% to 48%. In the United States, spending for prescription drugs was $234.1 billion in 2008, which was more than double what was spent in 1999. http://www.cdc.gov/nchs/data/databriefs/db42.htm
Currently, 1 in 3 Americans (36.9 percent) have some form of heart disease, including high blood pressure, coronary heart disease, heart failure, stroke and other conditions. By 2030, approximately 116 million people in the United States (40.5 percent) will have some form of cardiovascular disease, the panel said. The largest increases are anticipated in stroke (up 24.9 percent) and heart failure (up 25 percent).
Between 2010-30, the cost of medical care for heart disease (in 2008 dollar values) will rise from $273 billion to $818 billion, the authors predicted. "We were all surprised at the remarkable increase in costs that are expected in the next two decades," Heidenreich said. "We need to continue to invest resources in the prevention of disease, the treatment of risk factors and early treatment of existing disease to reduce that burden."
Heart disease will also cost the nation billions more in lost productivity, increasing from an estimated $172 billion in 2010 to $276 billion in 2030. Productivity losses include days missed from home or work tasks because of illness and potential lost earnings due to premature death.
[Forecasting the Future of Cardiovascular Disease in the United States: A Policy Statement from the American Heart Association. Circulation, January 24, 011 DOI: 10.1161/CIR.0b013e31820a55f5]
It doesn't matter how "lean" we get,  how much we decrease the inefficiencies & cost of health care – as long as sickness is the outcome, we are always going to have a huge financial burden to manage.
Prevention is THE KEY…..
Unfortunately, because there have been NO truly effective lifestyle interventions that have been widely effective – we have resorted to medical "prevention" – early detection & medical management.  We have primary, secondary & tertiary "prevention".
Medical technology & pharmaceuticals are held as the primary way to survive as we age. Chronic disease management is expected.  And, of course, lifestyle – but it has not been very effective.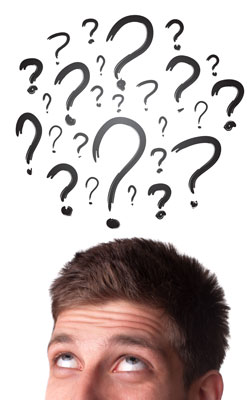 The Real Problem…..
At this point, because all we have experienced, over the last 50-70 years is the growth of illness & chronic disease, we accept sickness as inevitable, that this is "normal".  We rationalize that because we are living longer, we have more illness.  Except that over half of this disease is occurring in people before the age of 60!  We accept surviving illness rather than ask the question – how do we thrive?  What is "IT", that provides a human with the power to stay healthy as long as our biology allows us to live?
The Simple answer….
We are planned obsolescence – we are born, mature, procreate, age & die.  Aging & dying is a metabolic "given", but disease is not.  We oxidize every day – the processes of maturation, of energy metabolism, moving against gravity, of just being "alive" – damage cells & tissues. When we add in our modern mix of toxins, malnutrition, unrelenting environmental stress, lack of sleep – the damage accelerates.  The miracle is that every moment of every day we "heal" – cells divide, tissues regenerate and we live.  For our bodies to properly and totally heal, at every moment, of every day …ONE essential process must be balanced or we cannot heal the damage – our nutrition must contain the elements we require to recover, regenerate…. to live, to survive & yes, to thrive.
The "Standard American Diet" is unhealthy but it is not completely to blame. Unfortunately & surprisingly, the current dietary recommendations, meant to be healthy, do not fulfill our essential nutritional requirements either!  The current heart healthy (AHA), cancer healthy (ACS), My Plate (USDA), plant based, organic, etc, etc diets are lacking in numerous essential nutrients and are incredibly unbalanced.  Until you correct this one, simple yet complex, multifactorial element – everything else- exercise, sleep, stress management, holistic or medical therapies are just PALLIATIVE.
The Issue of misused Scientific Method
Our scientific base of knowledge is continually evolving. Via the scientific method, as data becomes evident – new information replaces old.  In the 1970's, "experts" guiding our nation implemented new theories about diet, replacing centuries old traditional practices. After all, our ancestors didn't know anything about nutrition or surviving (maybe they did?!) These new theories were based on the idea that high fat & cholesterol diets caused cardiovascular disease.  These new theories were not proven and were not tested.  They were strongly resisted by a large number of scientists & medical doctors.  Unfortunately, government & special interest group pressures won.   We ALL lost.
We have now been part of the largest epidemiological experiment- despite changing our diet to lower & lower fat – all diseases have increased in the populations and are occurring at younger ages.  Obesity & diabetes are becoming epidemic, cardiovascular disease is our "norm", and cancer is common place – it's  the second biggest cause of death.  Health care is now our largest gross national product.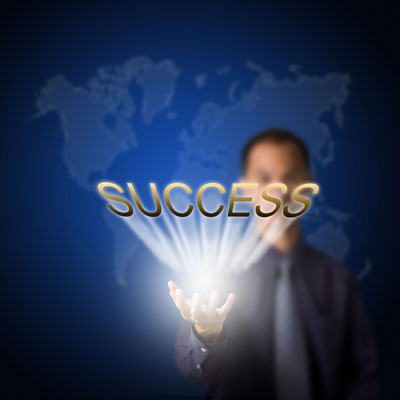 Are You Ready?!
Insanity is doing the same thing over & over again but expecting different results.  Haven't we played out the end results of this low fat, malnourshing, diet theory?  Just cutting calories, losing weight & exercising does NOT make us healthy.  How much more illness has to occur before we change our nutrition and really start getting healthier?!  It's TIME to break out of the paradigm of disease, to get out of the Palliative Paradigm. 
Are You Ready?!
Health Renaissance is founded on the concepts of biologically, species appropriate human nutrition.  Based on human biochemistry & metabolism, Paleo research, anthropology, ancestral traditions and current scientific/clinical data – Optimal Human Nutrition (OHN) was developed to be just that – biologically, species appropriate Optimal Human Nutrition.  Without this foundational element, no other lifestyle interventions will be completely effective.  BUT, with OHN as THE foundation – every other lifestyle intervention, every medical treatment is metabolically supported & enhanced for OPTIMAL RESULTS…  SUCCESS!
References: